We are continuing and perfecting what Chartusian Monks started in the 12th Century
From the vineyards with a long tradition
We have a long history of winemaking.
We are using the plots and varieties that French monks discovered in 12th Century.
12 monks from Grenoble founded Žiče Charterhouse which was the first Chartusian monastery outside of France or Italy. From the maps that we found from that time we know that they planted vines in the locations where our vineyards are today.
From what we know they planted Pinot Noir and Chardonnay and that is why we mostly focus on those grape varieties.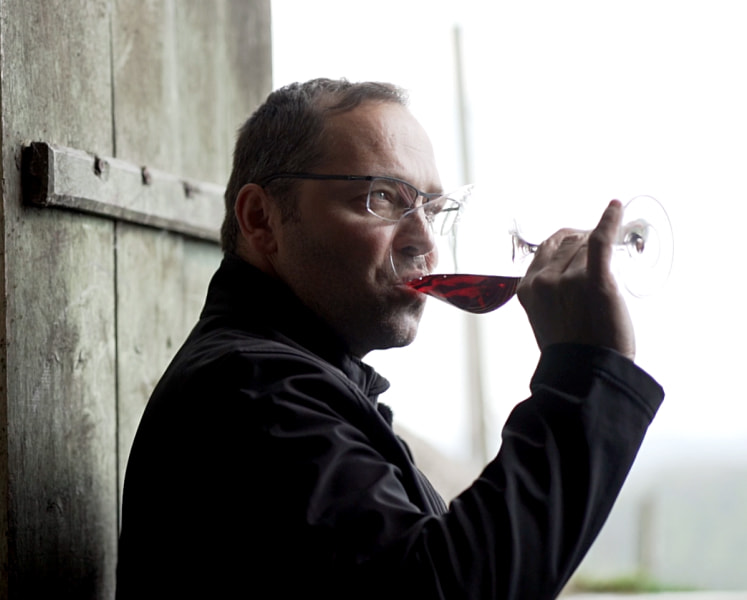 Focusing on high quality wines
I am really proud to be able to continue the story of making the best possible Pinot Noir and Chardonnay from Štajerska – Slovenija.
I believe that we have the best locations and positions in the Eastern Slovenia and from vintage to vintage we are producing better and better high quality wines that are becoming recognised all over the world.
Jurij Brumec – owner and the winemaker
As already mentioned we focus mostly on Pinot Noir and Chardonnay but we also have small amounts of some other varieties that are quite typical for our wine region.
So we also produce some Sauvignon Blanc, Welschriesling, Traminer, Syrah, Pinot Grigio and Blaufrankisch.



Our winery is located in Eastern Slovenia in the South of Europe.
Slovenia is a tiny country between Italy, Austria, Hungary and Croatia and has a very long
history of wine making that goes even beyond Roman times.
Visits are more than welcome anytime of the year but reservations are mandatory so we can prepare for your visit.
We will be glad to take you around our vineyards and to taste some of our best wines with you.
There are a couple of possible packages but if you want something else fill free to contact us 
and we are pretty sure we will find a solution for your idea.